This is the Yurigahara Park official site.ENGLISH
The World GardensTEIEN
The World Gardens is the area that consist of four different types of gardens and the other plants (for example the border garden, the hydrangea garden, the rare plants, and more).
This area is charged. Please check Information.
Four Gardens
Thoes gardens were built in collaboration with people from the sister cities of Sapporo- Shen yang, Munich, and Portland.
Japanese Garden
The Japanese Garden is a walking around falls and ponds style of traditional Japanese garden, which was constructed in 1983.
The stone walls and the stage sticking out on the central pond motifs of the design of the garden. Many domestic and foreign northern trees and shrubs which cannot be seen in ordinary Japanese Gardens in Honshu are planted for landscape effect.
Seasons of the garden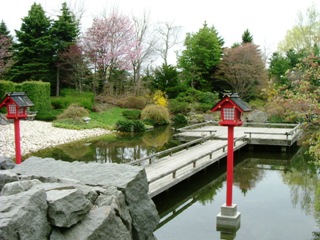 (2007/05/10)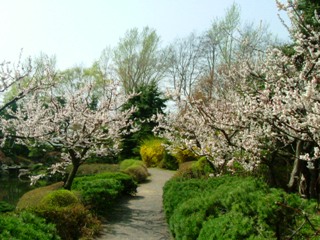 (2008/05/02)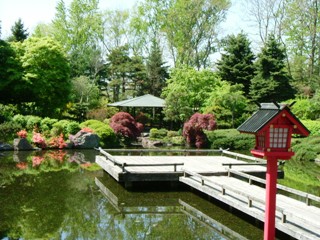 (2007/05/28)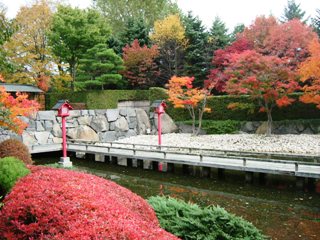 (2007/10/23)
Highlight of the garden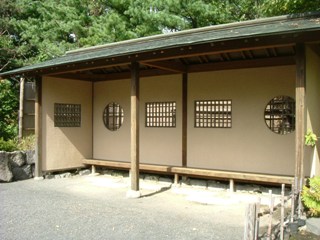 Koshi-kake-Machiai(shelter)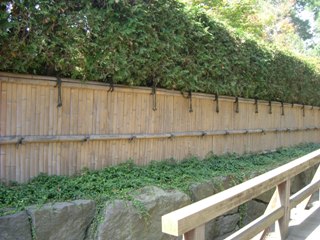 Ginkaku-ji-gaki(hedge)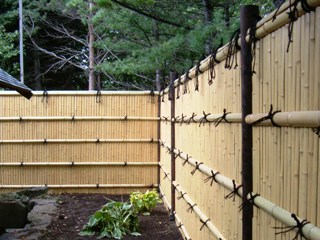 Kennin-ji-gaki(hedge)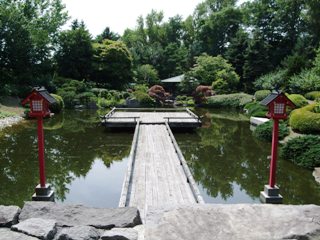 Mizu-Butai(stage)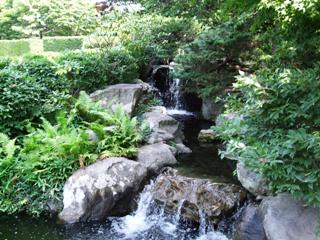 Taki-ochi(waterfalls)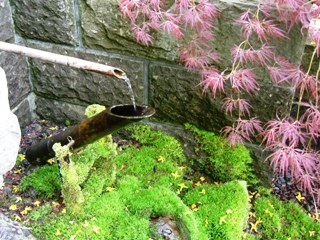 Sisi-odosi (element of sound effects)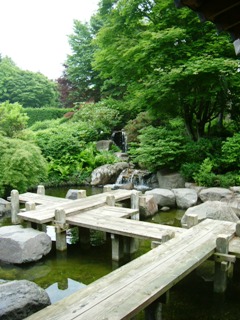 Yatu-Hasi(bridges) and Steppingstones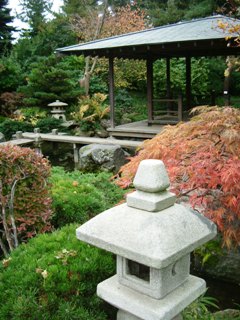 Isi-dourou(lantern) and Azumaya(bower)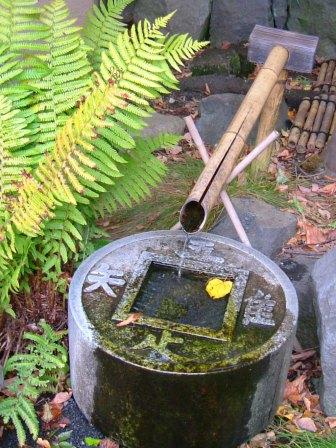 Chouzu-Hachi(washpot)
Sheng fang Garden
It is a garden of Chinese traditional natural landscape, built in 1986. Cui hua Gate, Yunn xiang Pavilion, and Xiu xi Pavilion were built with architectural style of the Ming and Qing eras.
The wood frames of those buildings, lapis lazuli tiles, Tai hu Stones, and the calligraphies put up at each building, and the Foo dogs (Ishi-Jishi) were presented by City of Shen yang.
Please see more details about the buildings and the calligraphies.
Seasons of the garden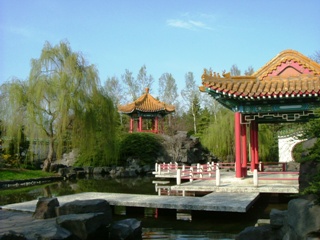 (2007/05/09)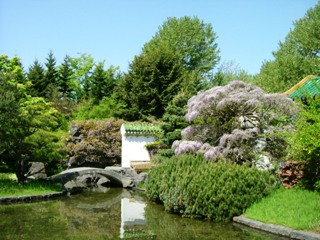 (2007/05/28)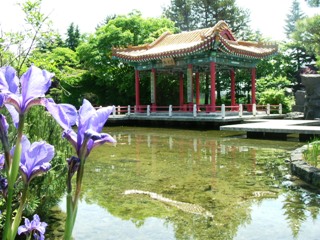 (2007/06/11)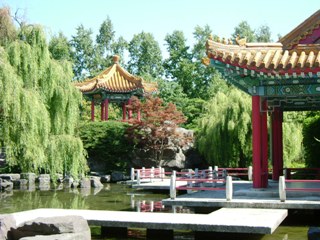 (2007/08/27)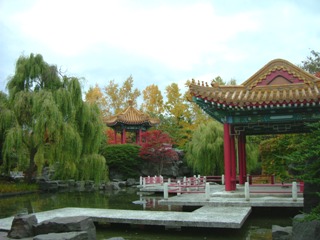 (2007/10/23)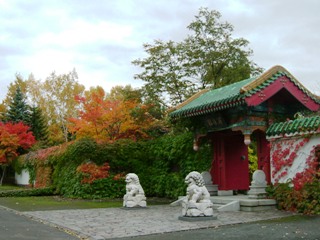 (2007/10/23)
Highlight of the garden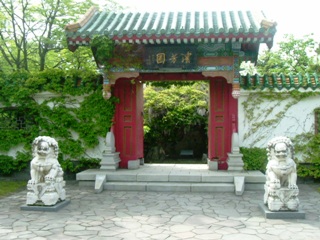 Foo dogs and Main Gate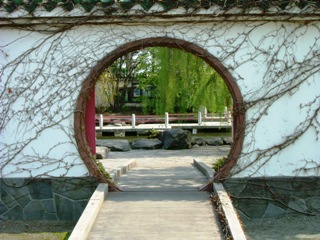 Tunnel as a gate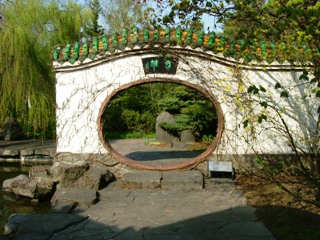 Tunnel of a wall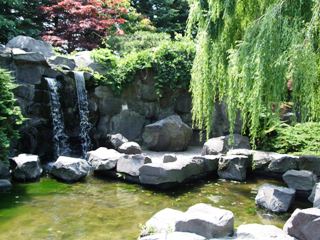 Waterfalls and Steppingstones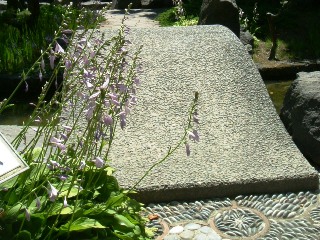 Bridge(Taiko-bashi) and Cobble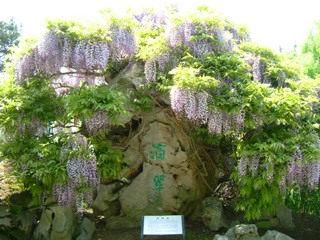 "Tai hu Stones" and Wisteria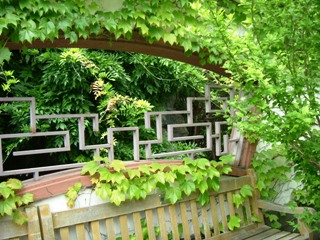 Window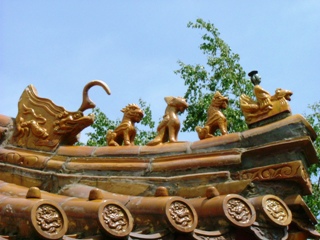 Roof Tiles (apotropaic)
Munich Garden
Munich Garden was built in 1986. The rectanguler sunken garden surrounded by flower beds, stone walls and conifers was designed as a Byerish style by Mr. G. Tuetsch, a landscape designer in Munich.
In 1997, he and staff from Munich City came to reset the perennials continuously flowering from spring until late autumn. The grass square upon both banks of the stream lying in the middle of the garden should not be called a lawn but a meadow because it does not have to be mown than twice a year.
Seasons of the garden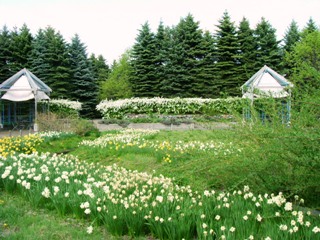 (2008/05/07)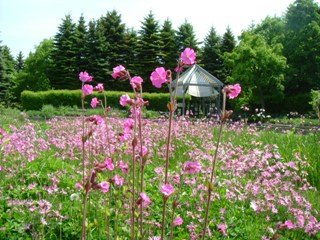 (2007/06/05)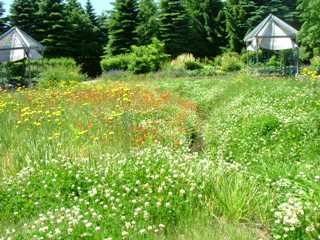 (2007/06/19)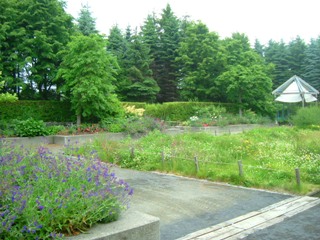 (2007/06/28)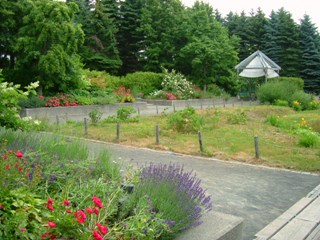 (2008/08/15)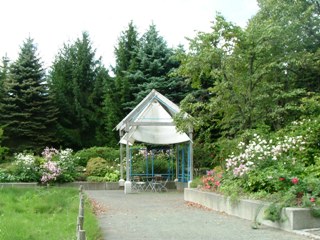 (2007/09/19)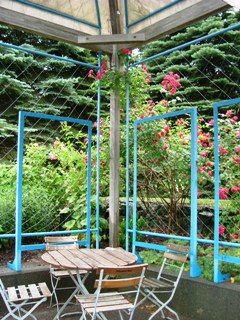 (2007/07/05)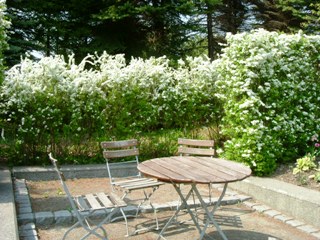 (2007/05/16)
Portland Garden
The Portland Garden built in 1986 is an ordinary family in Portland and the theme is the rose, which is the flower of the city. The sculpture "Sisters" is a gift from the people of Portland.
Ms. Barbara Fealy, a landscape gardener of Portland, designed this garden.
Seasons of the garden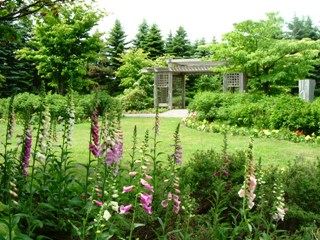 (2007/06/18)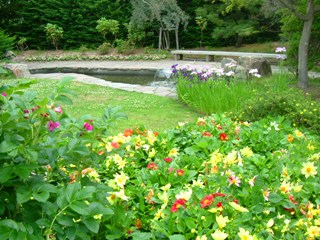 (2007/07/13)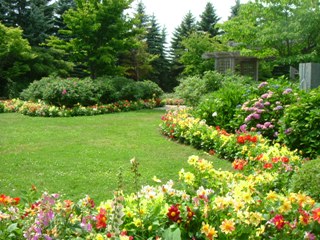 (2007/07/27)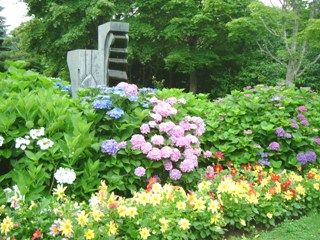 (2007/08/10)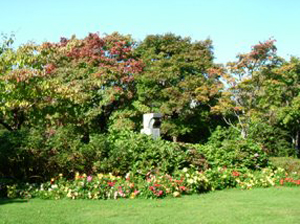 (2007/10/15)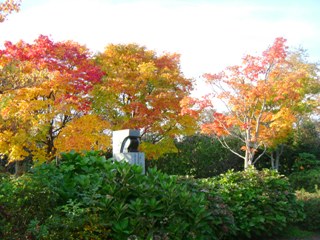 (2007/10/25)